The Child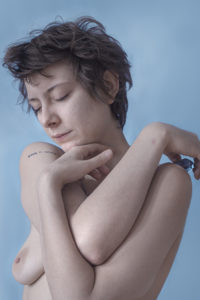 lines drawn in the sand by the hand of the hild
so carefully it arranges the world before itself
its fingers dipped in the pastel sugars of the sand, tiny gemstones,
mountains long vanished and eroded into tiny specks
so it creates,
shaping civilizations from sand
man and woman from clay
feathers and sticks, found objects from the beach
and into them it dreams
lives lived born and suffered
families, destinies, fragility and strength
so the Child-god creates
and dreams wondrous worlds, attachment, pain and struggles
into its little world, and then
by the turn of a tide,
or a familiar voice calling
it gets up
and in its clumsiness stumbles
and shatters the very world it had just created
and so
lines drawn
in the sand
were drawn
to remain
lines drawn
in the sand
will never
remain
and so our lives pass
the very theater that had just opened, like a flower
closes in on itself once more in a strange, mute gesture of un-death, of un-life
of things passing without a trace
into an unknown
ruins and fragments that reminisce nature disappearing into ruins and
nature without form
and so in silence coloured by longing, from an unseen source
the next chapter opens
and playfigures emerge
glimpses of light in the night of your chambers
you find yourself drawn once more, into a world
and you find yourself moving softly
like on a wave
towards a calling so convincing, from a direction never seen before,
and the sad longing for the world which has just passed, that you
clutched in the corner of your world
left there
on the floor as you turn
already forgotten as it slips from your hands
what happened then? was it a crime to rise from the past
and turn to form the formless yet again?
no, it is a life lived
in the beautiful forgetfulness which the goodness of this earth so
beckoningly offers us
it is the dream of life
a dream called life
Performed by Alba Liv
Sisters Academy Staff by Sisters Hope
photo: I diana lindhardt
Photographs are free to use with the credits as formulated above displayed visibly.