The School Psychologist – The Psycho-Magician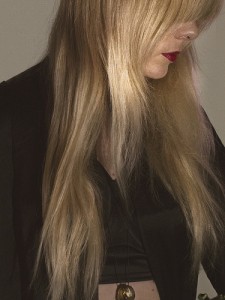 The Psycho-magician knows that the unconscious mind takes a symbolic act as a fact. So a symbolic act could accordingly help solving conflicts.
She is obsessed with language, symbols and books. She believes that what we call things is extremely important; by giving things different names, we transform them.
If you come to her, she will study your personality in different ways, and she will prescribe an act to you. A poetic, symbolic act. If you are afraid of the dark, paint yourself black. Then you are part of the dark.
She always wears a long black silk cape. She is very aware of what is going on around her, and while she walks with long steady steps, she moves her head very fast to focus intensely on whatever she hears or sees.
She is pale as she loves darkness. Darkness as a mean to move deep into consciousness. To destruct and construct to transform.
The psycho-magician uses tarot cards. She uses a psychological approach that uses the symbolism and optical language of the Tarot to create a mirror image of the personality. She believes that they offer a powerful tool for self-realization and creativity.